Making the Switch to a Gap Year Program
After eight years of professional experience in higher education, I made the move to work with students taking a gap year. Although I was prepared for what the gap world entailed, there are always things that you learn along the way with any journey in life. That's what I was most excited about when I made the leap to work with gap year students. I knew I would be challenged in a way that I hadn't been before, professionally, but I could use my already existing strengths that the Dynamy team saw in me during my interview.
In higher education, I was exposed to such a diverse population of students in terms of race/ethnicity, sexual orientation, economic background, geographical location, family dynamic, high school system, interests, and so much more on a daily basis. I learned so much about the world through the lens of the incredible students that I was able to work with each and every day. Some were prepared for college courses and the (intended) 4 year journey they were about to embark on. The truth is there's much more to starting college then just the coursework. This is where I began to learn more about what a gap year had to offer, and how my experience could help students who need that year of growth. It's not a year off. It's a year of hard work, dedication, and finding yourself so that you are better prepared for what's next.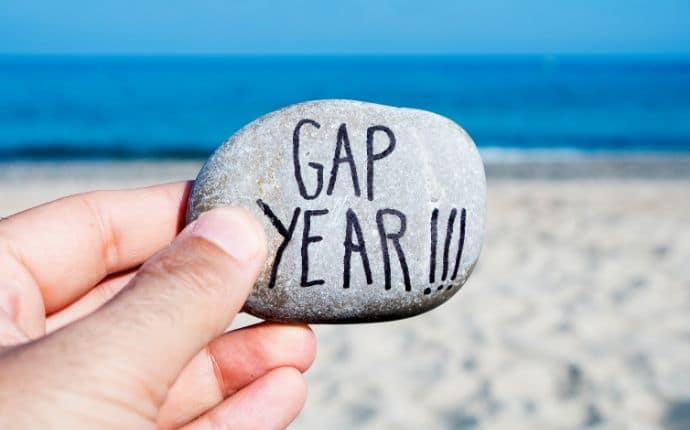 The Dynamy Difference
Each and every student I work with at Dynamy is different. Sure, they are all taking a gap year and share some commonalities amongst each other, as humans do. The truth is every student has different reasons for why they want to take a gap year, and why Dynamy is the right fit for them. Let me break it down for you:
We follow an academic calendar year.
Gap year students complete up to three internships in/around the city of Worcester.
Students meet with an advisor each week for individualized coaching/mentorship.
Weekly house meeting/events in their apartments with their live-in Residential Coordinator (similar to a college RA or RD).
All students meet weekly as a collective unit with the programming staff to have that sense of community, togetherness, skill-based learning, and development.
That's the basic shell of what a week looks like for a Dynamy student which equates to roughly a 40 hour commitment per week. Dynamy is special. I love the uniqueness of what it has to offer. It's a domestic gap year program that gives students the opportunity to choose an area (or areas) of interest, interview at real businesses, work for those businesses to gain experience, and gain independent living skills all at the same time, with the guidance of an Advisor along the way. Being able to live in an apartment (not a residence hall) and be responsible for daily living habits like cooking and cleaning really prepares you for what it's like to be on your own. Plus, you're getting to complete three internships over the course of the academic year. In college, you're lucky if they require you to even do one internship. So, yes, we're setting the bar high at Dynamy. But you know what these students are getting? They are gaining professional references for their next steps. They are gaining real world work experience that colleges might have you do after your first semester of sophomore year if you're lucky. I would hear college students apply for internships during their third year and not have any work experience at all. Our students at Dynamy are college bound and will already have a wide range of experiences to lean back on. This year, I worked with a student that completed three internships in the Information Technology field with three different companies. I also worked with students that completed an internship in a museum, in a biology lab, and then in culinary after that to try and see what was/wasn't the right fit. A year without a full course load of classes can really get our students to focus on other things while they decide what's next. I remember how busy I was in high school. I was burnt out. You'll hear a similar sentiment from our students. I can't even imagine what that feeling is like for today's students. Being involved in so many different activities, classwork, and coming home to a pile of homework, the personal time for self-care is few and far between. We work on that throughout the gap year experience to make it part of your routine in college so it's now second nature. I love it.
Conclusion
The thing I love most about working at Dynamy? I'm glad you asked. It's the one on one relationships that I get to build with students- hands down. Meeting with each student individually every week and seeing their progress over a full year is so rewarding and really helps to build a mentor to mentee relationship that gives a well-rounded experience for the student and advisor. I've grown so much as a professional this year by working with each student to craft their gap year. I've seen firsthand (working with first-year orientation in college) that not all first-year students are ready. I look at the group of students I was able to work with this year and can see how much more prepared they are because of their gap year. They have had more time to think about what they wanted to study, learn a new language in their free time, stay active at local gyms and workout facilities in Worcester to prepare for their Fall or Spring sport. Some of these students are going to work full time or go to trade school and they discovered that passion over the course of the year through experiential learning at their internship sites. It's awesome and I can't wait to hear what great things they will do next. Class of 2020, stay in touch. You're always part of the Dynamy family!
Contact us today if you think a gap year or Dynamy might be the right choice for you!