At the end of my senior year, I felt certain I knew what my near future looked like. I was excited to start college in the fall of 2020. I had a very successful high school experience. I had a good GPA, participated in numerous extracurriculars, and formed close friendships with some amazing people. However, as summer progressed, I started to feel less and less sure that I could handle the transition to college. There were some important life skills that I knew I lacked, and I worried that they would lead to my downfall in a college setting. I have trouble with organization, time management, budgeting, and self-discipline. I also didn't have a lot of experience cooking for myself or transporting myself to where I needed to go. In short, I realized I did not yet have the self-reliance to succeed in college. When I told my mom this, she recommended that I check out the Dynamy program.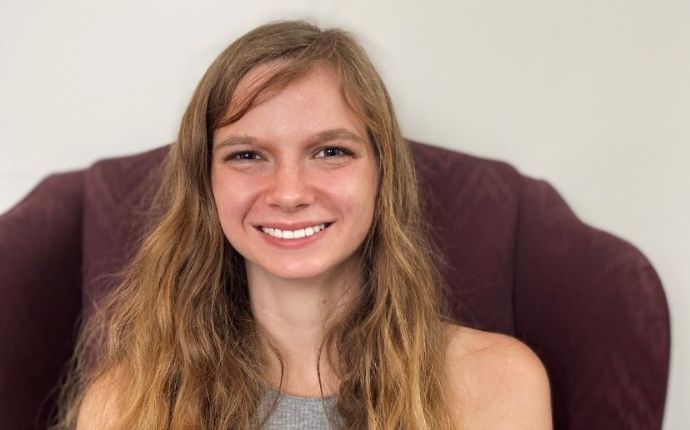 I think one of the most important lessons I have learned throughout my time here is that taking a gap year does not mean that I have failed or that I am inferior to my peers attending college. People can take a gap year for a multitude of reasons, and I believe it actually takes a lot of emotional maturity and self-awareness to decide to do so.
I would strongly suggest taking a gap year to students who are thinking about it. Dynamy is a perfect blend of internship/programming and down time. It allows students to explore an internship in a field they are interested in, which not only offers a simulated work experience but also an idea of what jobs you might pursue in the future. Working seven hours a day has really given me a productive structure for my day. I have had two amazing internships; I worked with the YMCA and I am currently working with Seven Hills Foundation. For my first internship, I delivered meals to the children of families who were hit hard by the pandemic. For my second and current internship, I have been helping work with older people who have dementia. This work has been incredibly rewarding, and was something I would never have gotten to experience had I gone straight to college. Succeeding in the workplace has also helped me gain a lot of confidence in my own abilities. I still have a lot to learn, but the routine of getting up and completing a work day leaves me feeling accomplished at the end of the day.
Dynamy also houses you in apartments with around 15 or so other students from around ages 17-23. Living on your own with other people will definitely help me when I have roommates in college. I have learned how to set good boundaries with people in my living space, how to keep my apartment clean and orderly, and also how to balance social and self care time with work hours. All of these factors have helped me feel ready to take on college in the fall.
Doubling back on my earlier point, one of my favorite things about Dynamy is that each student is here for their own individual reasons. Some people are in college and accepted; some are applying; others have yet to apply; some people don't want to go to college at all. Similarly, some people are here to gain work experience while others want to learn how to live independently. Taking a gap year at Dynamy has probably been one of the best decisions of my life, and I would encourage anyone who is considering a gap year to further explore what Dynamy has to offer.