Dynamy Internship Year is proud to be accredited through two organizations, Gap Year Association and the Council on Accreditation.
To familiarize families with these two accrediting bodies we have provided brief overviews of each organization which help to highlight the important role they play in maintaining high standards:
Gap Year Association (GYA):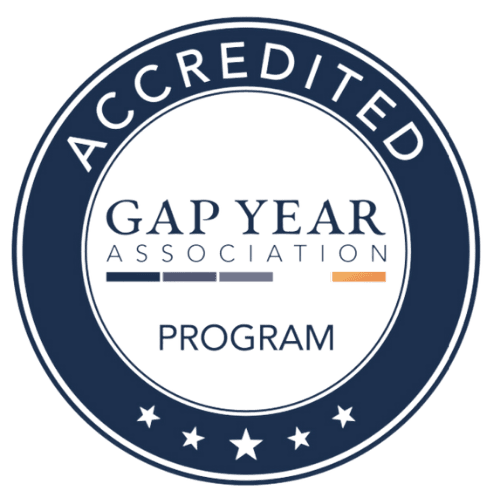 The Gap Year Association is a nonprofit membership community for educators, students, gap year programs, and post-secondary institutions with a shared VISION of making at least a semester of quality gap year time accessible to every high school graduate. Recognized by the US Department of Justice and the US Federal Trade Commission, the Gap Year Association oversees a robust accreditation process for gap year providers and consultants.
GYA Accredited Gap Year Programs have agreed to consistently abide by the Gap Year Association's Official Standards of Accreditation. This typically means that a student can count on an experience with the highest caliber of field leadership, the best degree of office support, and the highest standards of safety.
Council on Accreditation (COA): 
In 2009 Dynamy leadership chose to pursue a merger with a larger local nonprofit agency that had a great deal of mission overlap and similar values. Youth Opportunities Upheld, known best as Y.O.U., Inc., became Dynamy's parent agency through the merger and fell under the Education and Vocational Services component of the agency. A leading non-profit behavioral health and education agency, Y.O.U., Inc. offers a broad array of in-home and community-based services that support youth and families throughout Central Massachusetts. In 2020 You Inc. became an affiliate of Seven Hills Foundation which is another large human service agency in New England with a variety of services for youth, adolescents and adults. As a human service agency, You Inc., is accredited through the Council on Accreditation to ensure the highest standards of service are being met.
The Council on Accreditation (COA) was founded in 1977 by the Child Welfare League of America and the Family Service America (now the Alliance for Strong Families and Communities). With over 40 years of experience in promoting best practice standards, we are a well-respected ally for the human and social services field. COA accredits the full continuum of child welfare, behavioral health, and community-based human and social services for children, youth, adults, and families.
Dynamy has been accredited through COA since 2013.