How is Dynamy handling COVID-19?
Dynamy takes the safety of all its students and staff very seriously. Due to the ongoing pandemic, we have implemented a number of protocols which can be found on our COVID-19 page.
What is the age range for Dynamy?
Dynamy interns are 17-22 years old. Many students attend Dynamy right after graduating high school- others come after a few semesters of college. Whatever your recent path may be, you should apply if you feel ready! The most important factor for a successful Internship Year is the motivation to work with supportive advisors, like-minded peers and real world internships.
Can I enroll for just one semester at Dynamy?
Yes, you can enroll for just one semester, either the fall or spring semester. Some students choose this option as they prefer to combine their internship experience with other opportunities. As you consider your semester enrollment option keep in mind students would only participate in one internship, whereas full year student have the opportunity to participate in three internships. Finally, the majority of students attend for the full academic year.
Can I get college credit while attending Dynamy?
Yes, you can get college credit while at Dynamy, through two options.
In collaboration with Clark University's Office of Professional and Continuing Education in Worcester, Dynamy offers three college credit seminar courses, one in each internship period. In each of the seminars (Organizational Behavior, Issues of Race, Class, and Gender, and Social Identity and Personal Action), you'll explore issues which will deepen your understanding of your internship and Dynamy experiences as well as the world. Each seminar is a 1 unit course (the equivalent of 4 credit hours). If you participate during all three of your internships, you can earn up to 3 units or 12 college credits.

An intern with a specific academic interest may choose to arrange to enroll in a course at one of the fourteen undergraduate colleges in Worcester. This is not through Dynamy, but we can assist the student in implementing this plan if they are able to meet all their Dynamy requirements (internship hours, etc.) as well.
Can I defer college to come to Dynamy?
Most often colleges will allow a deferral for students if they are looking to participate in a structured program. However, there is not a clear answer across all colleges and universities. We recommend you contact the college admission office for their particular policy around deferrals.
What if I don't know what internships I want to do?
Don't worry! We hear this often. Many students coming into Dynamy are unsure of their internship path or even where they want to start. Dynamy has a trusted team of advisors that can help you navigate the process and find an internship that will be a good fit for you. Part of Internship Year is exploration and gaining a better understanding of your interest and passions.
Is the internship paid?
Internships through Dynamy are unpaid. The reason we have unpaid internship is to maintain an educational approach.
Can I connect with a Dynamy student or parent?
Definitely, we believe it is essential to hear from actual families about Internship Year. We are happy to send along a list of current interns, alumni and parent references. Contact our office and we will try to match you up with someone in your area or someone with similar internship interest.
Can you help me figure out next steps after Dynamy?
We understand transitions can be hard, especially trying to make plans for next steps. Dynamy advisers work with students throughout the year to discuss and assist with future planning. Additionally, Dynamy has a part-time college counselor on our team to help students navigate the college process from individual classes to colleges and universities.
How do I get to my internship?
There are many ways for students to get to their internships. A majority of the internships are in walking distance and on public transportation. Additionally, students are allowed to have a car here. There are a few internships that will need a car and will be noted on the internship list. If you have any questions do not hesitate to call our office.
What about any negative reviews that can be found online?
For over 50 years Dynamy has been committed to helping young adults and their families grow. We have seen so many lives changed for the better through experiential, intentional and supportive education. We are proud that our students leave Dynamy and become active and engaged young adults within their families, their community and on their college campus. You can read some of our Dynamy alumni student and parent testimonials and quotes here.
Dynamy is meant to be a time for growth and self-discovery and is rarely a linear process. Dynamy challenges each student to be the best version of themselves, which can be a unique challenge at various points in the year. We understand that growth is hard and comes with frustrations at times. Though, it is not reflective of the overall progress that students can make when they are engaged and active contributors to their gap year. If you have any specific questions or if would like to discuss this further, please do not hesitate to contact our team.
Have another question? Let us know!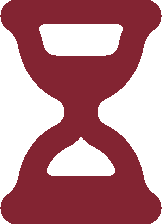 Alumni
Welcome back Dynamy Alumni! Visit our alumni page to see what past interns have to say about Dynamy's domestic gap year program!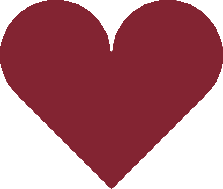 Advising
Our advisors help students pursue goals, reflect on learning, and to learn to make the best decisions for the life students want for themselves.

Independent living
Interns gain independence and freedom in apartment style living, while advisors and residential coordinators have their own apartments on the property.