Dynamy's mission is to challenge, support and empower young people to discover their purpose in life and to practice their values. Through internships, advising, wilderness challenges, community service and workshops, Dynamy creates opportunities for young people to expand self-awareness and deepen the realization of their connection to the world.
Our Educational Beliefs
Dynamy Internship Year has changed the lives of students since 1969 for a reason: it is built with powerful and sound educational beliefs that provide it with a strong foundation.
Staff and students alike are attracted to its unique experiential elements, thoughtful curriculum, and
supportive culture.
In brief, these beliefs include that:
1. Education is a process of unleashing and strengthening, not filling.
2. Education segregates young people too much from the real world.
3. The real world (and its real outcomes) is the best teacher.
4. Each of us has strengths as a learner to build from.
5. Reflection on learning experiences embeds the lessons more deeply.
6. The skills we need to navigate life successfully are the same to navigate higher education.
7. We are each our best selves in relation to others.
8. We learn from both our successes and failures.
9. We are more capable than we know.
10. Respect is the foundation in building a positive mentoring relationship.
As a non-therapeutic program, the staff at Dynamy Internship Year likes to meet students where they're at as they begin their gap year experience. Working with their advisor, students will come up with a semester or year-long plan to successfully navigate their internship(s), independent living experience, building relationships with fellow Dynamy students, adjusting to life in Worcester and much more! At the beginning of the Dynamy experience, students will identify what their goals for their time in Worcester will be, and develop a strategy for achieving these goals.
Inclusion
Dynamy Internship Year fosters a community of inclusiveness and is committed to honoring the
uniqueness of each individual. Dynamy does not discriminate against any staff, student, applicant or internship sponsor based on race, gender, gender identity, religious beliefs, political beliefs, ethnicity or sexual orientation.
Strategic Plan
Staff
The Dynamy Internship Year Advisor position is a master's level position. Advisors will continue professional development through Advanced Trainings offered by You Inc., and Seven Hills Foundation. When applicable, CEU's will be obtained through these annual trainings. This will allow Dynamy Internship Advisors the opportunity to further expand their educational base in the areas of, but not limited to, experiential education, various learning differences and diagnoses, racial equality and social justice, and mental health awareness. Dynamy staff will continue to participate in various professional conferences and workshops throughout the year to increase awareness of industry trends.
Financial aid 
Dynamy Internship Year awards need-based aid based on the School and Student Service for Financial Aid form (SSS), available at sssbynais.org. Dynamy affirms the guarantee of equal opportunity for both staff and interns, without discrimination for reasons of race, gender, gender identity, religious beliefs, political beliefs, ethnicity or sexual orientation. Dynamy Internship Year has committed to increasing our financial aid monies by 10% over the next 5 years.
Partnerships
Dynamy Internship Year will continue to develop relationships with our current internship sponsors as well as future internship sponsors. Directors and Advisors at Dynamy Internship Year will annually review all internship sponsorships to confirm that a shared enthusiasm and appropriateness to work together still exists. New sponsorships are to be developed when deemed necessary. Three to four new internship partnerships will be developed or reestablished each academic year in order to meet the needs of incoming students. New sponsors will be vetted to ensure a positive experiential learning opportunity will be provided for Dynamy students.
Marketing 
Dynamy Internship Year will continue to maintain relationships with parents and alumni post program completion, in addition to, school counselors, independent education consultants, gap consultants, and other referral sources. Outreach will be focused on promoting Dynamy Internship Year as a reputable domestic gap year program, as well as, supporting the overall gap movement. Dynamy Internship Year will act as liaisons to various constituents seeking alternative post-secondary options. Our goal is to expand our efforts and outreach to new cities and regions across the US in an effort to diversify the Dynamy Internship Year community.
Improvements in Programming
Student feedback is obtained after the completion of each semester through an internal student satisfaction survey. With this feedback staff will evaluate various aspects of Dynamy's components in order to determine areas for growth and improvement. Through this process, along with knowledge obtained in professional development opportunities, staff will develop and design updated curriculum for future programming. Dynamy staff will create and/or update two new workshops per semester.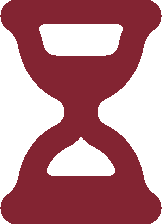 Our Team
We are proud of our dedicated, professional, and adventurous staff members. We have a small team of 15-20 which is truly our greatest asset!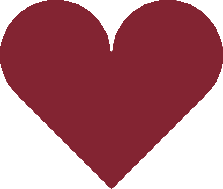 Alumni
Welcome back Dynamy Alumni! Visit our alumni page to see what past interns have to say about Dynamy's domestic gap year program!

Advising
Our advisors help students pursue goals, reflect on learning, and to learn to make the best decisions for the life students want for themselves.
Read some of our frequently asked questions
Don't worry! We hear this often. Many students coming into Dynamy are unsure of their internship path or even where they want to start. Dynamy has a trusted team of advisors that can help you navigate the process and find an internship that will be a good fit for you. Part of Internship Year is exploration and gaining a better understanding of your interest and passions.
[/db_pb_slide]
Dynamy students are 17-22 years old. Many students attend Dynamy right after graduating high school- others come after a few semesters of college. Whatever your recent path may be, you should apply if you feel ready! The most important factor for a successful Internship Year is the motivation to work with supportive advisors, like-minded peers, and real-world internships.
[/db_pb_slide]
We understand transitions can be hard, especially trying to make plans for next steps. Dynamy advisers work with students throughout the year to discuss and assist with future planning. Additionally, Dynamy has a part-time college counselor on our team to help students navigate the college process from individual classes to colleges and universities.
[/db_pb_slide]
[/db_pb_slider]