Shaping Young Lives Since 1969
The Beginning
It all started with an innovative idea… 
In 1968, a tumultuous year in American history, the term "gap year" was unheard of. The idea of "taking a break" after high school was assumed to be an extended vacation for students without a tangible plan or sense of direction. That year, three innovative leaders found themselves discussing the limited options for youth in their transition from high school into the real world of adulthood; the only structured options available were college, joining the military, or entering the workforce at an entry-level.
They felt youth needed another viable option; one grounded in the real-world where most of life takes place that would be active and meaningful and would allow for significant personal growth. The ultimate goal was to provide young people the opportunity to deepen their professional and personal awareness, by learning how to: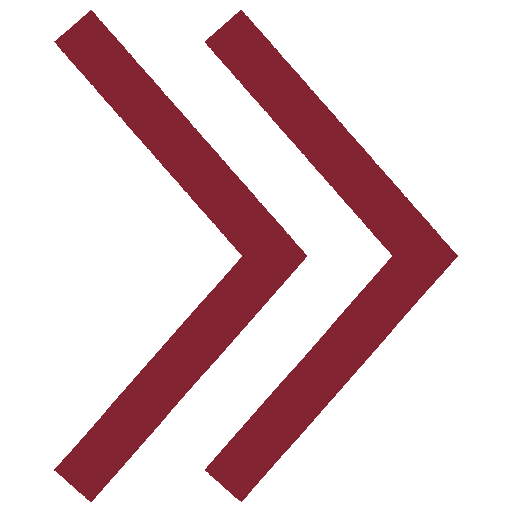 Demonstrate confidence in their unique strengths and abilities

Take the lead in one's own life (as a precursor to leading others)

Embrace positive, thoughtful risk-taking

Effectively pursue their own passions or "life's work"

Understand their individual place in the larger community
They looked to their own formative experiences and to the outdoor experiential field for inspiration. They began to piece together a number of components and to look for both an ideal urban location and an equally innovative and passionate educator to lead it. Finally, they choose Worcester, Massachusetts as the site and Bruce Berquist as the founding Executive Director. The doors opened for the first incoming class in the fall of 1969.
Why "Dynamy"?
That first year, it was called The Leadership School and enrolled only male students. Just one year later, the program became coed and sought a new, unique, and inspirational name. Dynamy was soon settled on with a much deeper awareness than the obvious play on the word "dynamic." Active discussion of the Classical Greek and Latin root words connoting power, spirit, and force occurred. The Greek word Dunamis can be directly translated by context to mean power, potency, ability, and force; Anima is a Latin word meaning spirit, life, or breath. And lastly of course, Academy – a familiar English word for "a place of learning", comes from the Greek Akademeia, the peaceful grove from which Plato taught. The name was chosen, and with its uniqueness, quickly stuck.
Why Worcester?
Given the need for access to a city's institutions and businesses for true real-world internships, the founders realized that larger cities may be more challenging in this regard. Also, they realized that although they intended their gap year program to be an alternative option for recent high school graduates, they wished to be alongside the higher education community. This combination—an unpretentious mid-sized city with real access to civic, business, and nonprofit leaders and a strong college presence—led them to Worcester, a vibrant, diverse, and creative "hub" for local art and culture, home to a whopping nine colleges and universities. Looking back today, it is obvious it was another inspired and before-its-time choice.
A Gap Year Program with a Long-Standing Reputation
Now in its fifth decade, Dynamy has clearly stood the test of time. While continuously updated to best serve each new generation of students, its core beliefs and components remain the same and as relevant and powerful as ever. Through the decades, Dynamy modified its expertise in experiential education and mentoring to support students, professionals, and the greater community in a variety of ways (Future Leaders of Worcester, Clark University graduate students, Worcester Public School teachers, etc.), including a few attempted expansions to both Minnesota and Santa Rosa, California.
However, only one new application of the core elements and expertise of Dynamy has stood the test of time. Youth Academy, formerly the John S. Laws Institute, is a college success and leadership program that launched in 1989 for underprivileged Worcester high school students who due to life circumstances are at a higher risk to fall short of their academic and career potential. Mirroring the model of Dynamy Internship Year (DIY), Dynamy Youth Academy (DYA) supports students in their transition to adulthood through unique, hands-on, real world internship and other educational opportunities, skills-based workshops and activities, adventure challenge trips, and one-on-one advising. Since the establishment of the program, Youth Academy alumni have been incredibly successful in not only matriculating to higher education, but also earning that all-important degree. For the past 25 years, Dynamy has included both the Internship Year and Youth Academy as its core programs, collaborating in a reciprocal relationship to effectively allocate funding and resources.
Meanwhile, the next significant change came as Dynamy reached its 40th birthday in 2009. After a significant strategic planning process, Dynamy leadership chose to pursue a merger with a larger local nonprofit agency that had a great deal of mission overlap and similar values. Youth Opportunities Upheld, known best as Y.O.U., Inc., became Dynamy's parent agency through the 2009 merger. A leading non-profit behavioral health and education agency, Y.O.U., Inc. offers a broad array of in-home and community-based services that support youth and families throughout Central Massachusetts. As hoped for, the merger has truly strengthened both entities, and with Y.O.U. Inc.'s support and additional expertise, Dynamy Internship Year is as strong today as it's ever been!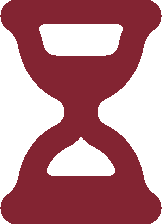 Mission
At Dynamy, it is our mission to challenge, support, and empower young people to discover their purpose in life and to practice their values.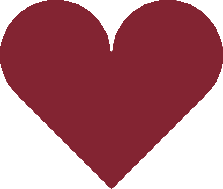 Our Team
We are proud of our dedicated, professional, and adventurous staff members. We have a small team of 15-20 which is truly our greatest asset!

Alumni
Welcome back Dynamy Alumni! Visit our alumni page to see what past interns have to say about Dynamy's domestic gap year program!
Read some of our frequently asked questions
Don't worry! We hear this often. Many students coming into Dynamy are unsure of their internship path or even where they want to start. Dynamy has a trusted team of advisors that can help you navigate the process and find an internship that will be a good fit for you. Part of Internship Year is exploration and gaining a better understanding of your interest and passions.
[/db_pb_slide]
Dynamy students are 17-22 years old. Many students attend Dynamy right after graduating high school- others come after a few semesters of college. Whatever your recent path may be, you should apply if you feel ready! The most important factor for a successful Internship Year is the motivation to work with supportive advisors, like-minded peers, and real-world internships.
[/db_pb_slide]
We understand transitions can be hard, especially trying to make plans for next steps. Dynamy advisers work with students throughout the year to discuss and assist with future planning. Additionally, Dynamy has a part-time college counselor on our team to help students navigate the college process from individual classes to colleges and universities.
[/db_pb_slide]
[/db_pb_slider]