It's incredible how one internship can change the way we look at the world and most importantly ourselves. I went into my internship at ACE thinking I would teach the kids something, but they actually taught me more….
This fall semester I interned at ACE also known as African Community Education. I was part of the after school zoom tutoring, I helped tutor African refugee children. On Saturdays I helped with the program they had going on by playing and hanging out with the kids and even handed out food for them to bring home and give to their families. I had so much fun and enjoyed being a mentor to kids from the ages of 8-18. For the after school program I was their go-to for History of any kind (but they knew if math came up to run… unless it was 5th grade or below). It was such an amazing opportunity and I am forever grateful.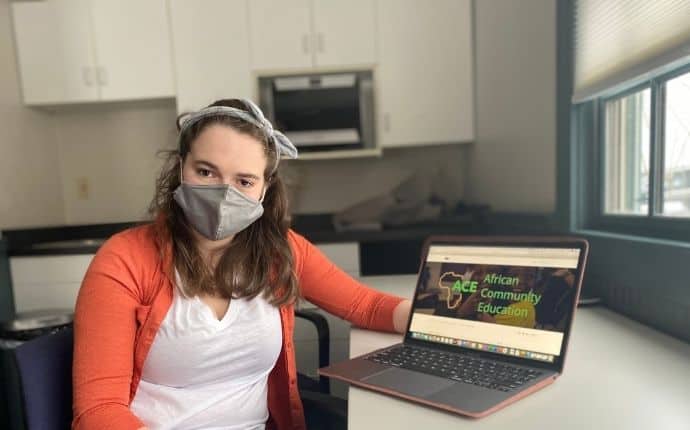 The biggest skill the kids taught me was PATIENCE, and that is something that I will use for the rest of my life. The field I am going into will be elementary education (I am hoping to teach 3rd graders) and I believe this skill will come in handy. I had to learn to be patient with the speed the kids learned at. The way they communicate was challenging and it took time for me to learn and I would get frustrated, but over time with help from my internship sponsors, and the other teachers I learned that patience is what I needed to be able to help the kids learn better. That's the ultimate goal and focus, not me but the kid's grades and expansion of knowledge.
I am forever grateful for what these kids have taught me and I know that my experiences will help me go far in life. They don't even realize they gave me anything, but they gave me more than I could have ever wished or dreamed of, they gave me skills to last a lifetime. Leaving this internship is going to be difficult because I found a love for teaching kids. It feels great knowing I left an impact, it's a dream come true.
Thank you ACE (African Community Education) for the best opportunity I have ever been given and will never forget and I'm forever grateful!