Full Name: Monica Potter
Job Title: Director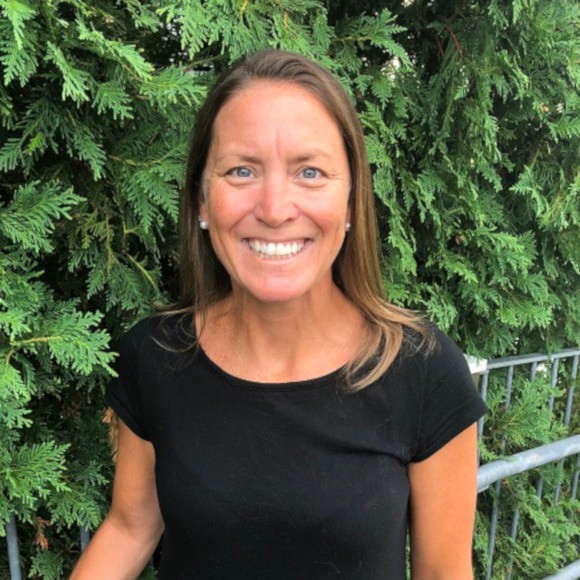 Bio:
Monica Potter is the Director of the Dynamy Internship Year Program. She has been with Dynamy for nine years. She has held various positions during her time including Director of Student Support, Program Director and Director.
Questions
What makes Dynamy Unique?
Dynamy is a domestic gap year program that focuses on real-life experiences through internships and independent living. It provides students with tools to be successful in their future endeavors.
What is your favorite aspect of the program?
My favorite aspect of the program is graduation and seeing the growth that each individual has made during their time at Dynamy and highlighting that growth in our personalized ceremony.
What is the best success story you've heard from a Dynamy alumni?
We had a student who was interested in retail work. While at her different retail internships, she realized that she had a skill for designing window displays. She took her time establishing these displays and was truly proud of the impressive work she did for the companies. After graduation, she went back home and got a job at a local consignment shop. She was so happy that she found her passion and got her "dream job."
I love to hear the stories of the students that get their dream jobs, get into their #1 choice of schools, make Dean's list, graduate from college, find their passion, and discover who they are. It is rewarding to see the growth in real time and then to hear that the growth continues after they transition onto their next step post-Dynamy.
If you could participate in an internship offered through Dynamy, which one would you choose?
If I could do any internship I would want to work in the probation office or in the probate court. I would enjoy working in the courthouse. I find it fascinating that students get to observe court cases, help people entering the courthouse, engage with lawyers and judges, and learn all the different processes.
What is your favorite part of working in Worcester?
My favorite aspect about working in Worcester is being in the city that has great restaurants and shops but I also appreciate being located in an area that has the small town feel, where one can walk through the park or go for a run while feeling safe. Worcester is continuing to grow and has so much to offer to people of all ages with the various colleges, sports teams, museums, restaurants, shops, cafes, etc.
What do you believe to be the biggest factor in being a successful Gap Year?
I believe Dynamy is as successful as it is because it is a unique/practical experience that better prepares students for their future. There is something for everyone that comes to the program.
Dynamy is a highly regarded domestic gap year program that accepts students from around the globe. Please reach out today if you are wondering if a gap year or Dynamy might be right for you!