Full Name: Lauren Buffone, LICSW
Job Title: Coordinator of Student Support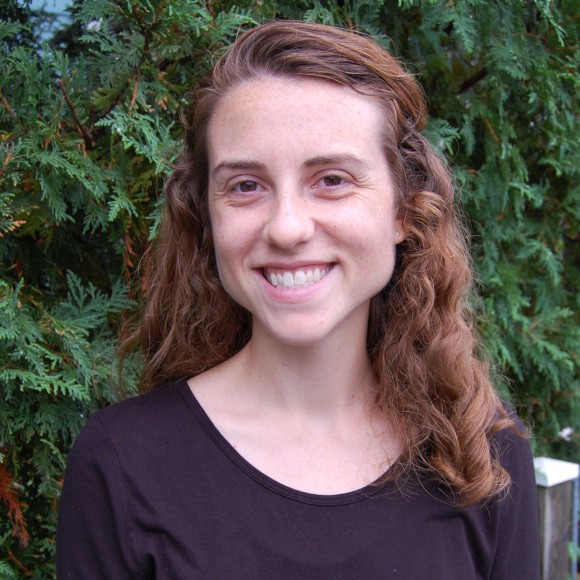 Bio: 
Lauren Buffone started at Dynamy in 2015 as an Internship Year Advisor before moving into her current role as the Coordinator of Student Support. She is a licensed independent clinical social worker who encourages students to make the most of their gap year through experience and reflection!
Questions
What makes Dynamy Unique?
Dynamy is unique because you have the opportunity to live independently while working at an internship, with support! Taking the leap into independence and working can be challenging but having support along the way can make for a more meaningful experience.
What is your favorite aspect of the program?
My favorite part of the program is advising! I love sitting down with students one on one and talking about their experiences. I encourage all students to look analytically at their time at Dynamy and how it can be used in the next chapter.
What is the best success story you've heard from a Dynamy alumni?
Success is measured in so many different ways, it's really hard to answer! I like hearing from students who are pursuing their dreams, feel motivated and are using the skills they learned at Dynamy to better themselves and the world.
If you could participate in an internship offered through Dynamy, which one would you choose?
If I could be a Dynamy intern I would want to work in the courthouse- in any capacity. You get to interact with many different types of people, see the justice system at work and observe a variety of different jobs. The variety this internship site would offer would be an ideal place for me!
What is your favorite part of working in Worcester?
Worcester is going through a cultural renaissance. There are so many great things in this area and it's finally getting the recognition it deserves. I love eating, so the places to eat and have coffee are definitely the highlight for me.
What do you believe to be the biggest factor in being a successful Gap Year?
The main ingredient for a successful Gap Year is a student's willingness to be challenged and pushed out of their comfort zone.
A great quote that summarizes this idea is simply: "everything you've ever wanted is on the other side of fear" – George Addair
Dynamy is the longest-running US based, internship gap year program. With over 100 options for internships, opportunities to grow through independent living, and much more, contact us now to see if Dynamy is the choice for you!