Hi,
My name is Ben Clarke, and I am from Concord Massachusetts.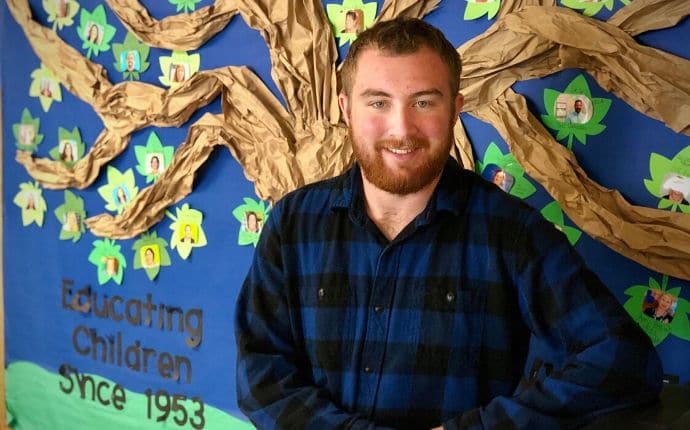 While at Dynamy, I was an intern at Flagg Street Elementary School. My plan for the fall of 2020 is to attend Framingham State University as a declared Education major.
Why Dynamy?
I decided to come to Dynamy when I was in my junior year of high school. I knew I was not ready to jump right into college from high school, but I didn't want to waste a year staying at home. Through Boy Scouts, I knew how to survive in the wild, live with people outside my family, and cook a nice meal on a fire, but I knew that in life as an adult, I would need many more skills and practice.
I never had lived in an apartment or had a roommate outside of a tent. I had never planned meals for a month at a time or worried about work commutes, or deadlines for work that mattered more than just getting a letter grade.
That was something that I wanted to work on, living like an adult in the modern world. I knew I would find some of it in college, but I wanted to truly know what it was like.
Another reason I came to Dynamy was to explore the vast careers in Education. I've known I wanted to become a teacher for years, but I never knew who or what I was going to teach. Further, I wanted to see how a school runs from beyond the classroom.
To anyone who is interested in Dynamy, I can say without a doubt that it was one of the best experiences of my life. I learned so much about being an adult during my time at Dynamy, even more than I expected to learn. There is so much freedom to be you in this program. You get to work towards being the best person you can be in the workforce and socially. The city of Worcester is beautiful and full of amazing things to explore. Overall, Dynamy was everything I hoped for when I decided to take a gap year.