Through the hard work of Dynamy staff and students we were able to successfully complete the Fall 2020 semester. Given the successful completion of our fall semester, we will move forward with a spring 2021 and fall 2021 semester. Below are the new guidelines and precautions implemented in the fall that will continue for the spring semester as well.
To help reduce the risk of exposure to COVID-19 and foster a safe and healthy community, several precautions will be taken during your time at Dynamy. These precautions may be lifted in the future if they are no longer deemed necessary and additional precautions may also be put into place if they are considered necessary. Please note that following these guidelines is critical to the safety of our community and refusal to comply could effect a student's ability to remain in the program.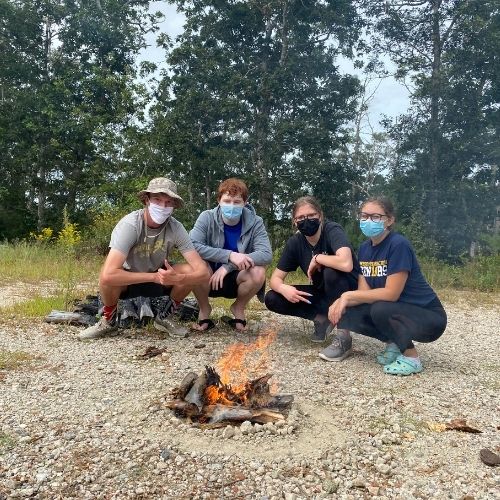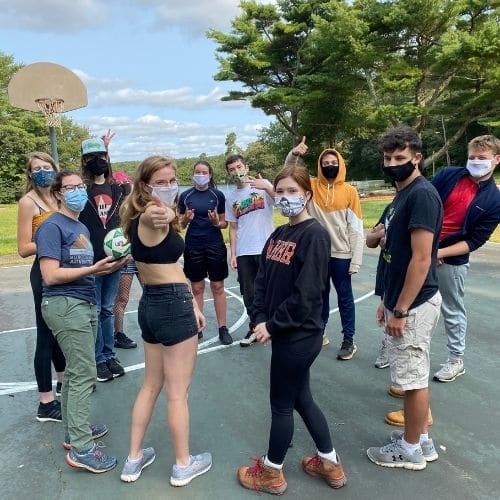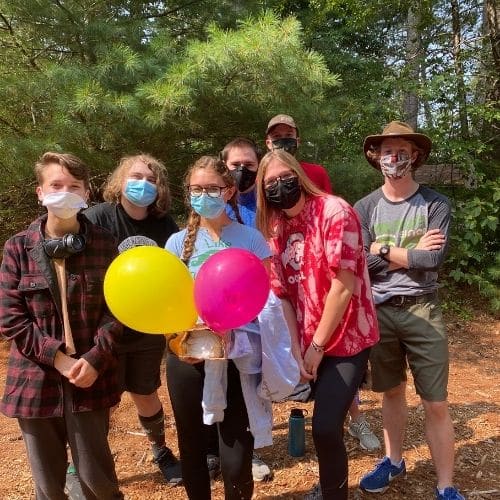 All students will complete a daily self-assessment for symptoms and fill out paperwork regarding health/temperature
All students will be screened on a daily basis, at a specific time, by Residential Coordinators
All visitors to administrative buildings and student apartments must complete a symptom screening prior to entering the building
Follow regulations regarding group gathering size in apartments and other Dynamy activities
All students must inform staff if they are exhibiting symptoms of COVID-19 prior to arriving at program activities (e.g. advising, Monday Programming) and get approval to attend
Follow social distancing guidelines for all group activities (e.g. house meetings)
For group activities all participants must wear masks
All students must use hand sanitizer when entering offices or apartments, including rest room visits and different apartments within the same building
All students must have their own designated personal equipment (pens, etc.) and this equipment should not be shared with others
During non-program activity time, students must continue to wear masks while in administrative offices and common spaces in apartments
After group program activities, all surfaces must be cleaned, including bathroom spaces. If multiple sessions occur, surfaces must be cleaned between each session
Students must clean all personal equipment and personal spaces prior to leaving
In apartments, all community spaces (kitchen, bath, living room) must be cleaned daily and all surfaces disinfected (a participant schedule of responsibility will be established); participants must wipe down services in rooms, daily
Students must complete a daily cleaning log documenting completed cleaning
In an effort to maintain safe social distancing and comply with CDC and MA guidelines, we have adjusted the structure of our Monday workshops. In a non Covid year, Monday workshops are scheduled full day from 9am-3pm. In place of this, we are offering a mixture of in person, hybrid, and remote workshops and activities until further notice.
Mock Monday Workshops Schedule
REMOTE WORKSHOP POSTED: 8AM-9AM
SESSION I: 9AM-10:30AM
CLEANING & RESETTING OF WORKSHOP SPACE: 10:30AM
SESSION II: 11AM-12:30PM
CLEANING & RESETTING OF WORKSHOP SPACE: 12:30PM
SESSION III: 1PM-2:30PM
CLARK UNIVERSITY COURSE (optional): 3:30pm-5pm
Mask Requirements in Massachusetts:
Massachusetts requires that all individuals wear a mask when in a public area and this will hold true for when students are at Dynamy for Monday workshops and at their internships. For some students masks will be a continuation of what they are currently experiencing at home and for other students it will be a new concept. Masks will help to ensure that students remain healthy at Dynamy and will ensure that we try to be as diligent as possible in keeping our community safe and healthy.
Read some of our frequently asked questions
Don't worry! We hear this often. Many students coming into Dynamy are unsure of their internship path or even where they want to start. Dynamy has a trusted team of advisors that can help you navigate the process and find an internship that will be a good fit for you. Part of Internship Year is exploration and gaining a better understanding of your interest and passions.
Dynamy interns are 17-22 years old. Many students attend Dynamy right after graduating high school- others come after a few semesters of college. Whatever your recent path may be, you should apply if you feel ready! The most important factor for a successful Internship Year is the motivation to work with supportive advisors, like-minded peers and real world internships.
We understand transitions can be hard, especially trying to make plans for next steps. Dynamy advisers work with students throughout the year to discuss and assist with future planning. Additionally, Dynamy has a part-time college counselor on our team to help students navigate the college process from individual classes to colleges and universities.